From time to time, we all need a rest. After months of work, that's really the best remedy for your tired mind and body – a nice, relaxing vacation. But for many, going to some kind of resort or large hotel can feel cold and not homely at all. In that case, what you should really consider is buying a vacation home – a place to relax but also call your own. And if you tend to take vacations during the winter holidays, we recommend buying a lakeside property. There's no better place to wind down and take time off from work. And if you want to make some winter home improvements in your lake cabin, we've got some really good tips right here!
Every little winter home improvement matters
As we've mentioned, being alone or with your family in your lakeside house is pretty awesome. First of all, you've got all the house amenities you've got in your own home, but you're out in nature. You get to experience an entirely different way of life – and there's nothing better for soothing tense nerves, or working out an argument. Humans are intertwined with nature, and in this day and age – that's something we tend to forget. So, from time to time, it's important to leave your busy city life behind, and rekindle that connection.
But before you pack up all of your winter stuff and hire a mover you can trust to take it there, it's important to make sure your lakeside winter home is completely comfortable. Seeing as you're not surrounded by many other people and buildings, once you're there, your lake house has a much bigger impact on your mood. Even the tiniest things can improve or worsen your stay there significantly – so, you might want to do some work on it before taking a vacation with your family.
A paint job can make a world of difference
For example, if your cabin hasn't had a paint job in a while, that may be something you want to focus on. And that goes double if the current color is something nondescript or boring. As you may know, studies have shown that the colors which surround people can have a major effect on their moods. And yes, while being near water makes us happier all on its own – this is also something to think about.
So, if you want your winter lakeside vacation to go swell – brightening up the place may be one of the winter home improvements you may want to consider. And also, remember – this is winter by the lakeside. So, some bright, warm colors might be a good idea to offset the generally cold atmosphere. To paraphrase Tom Waits – let's put a new coat of paint on this lake house out of town!
Sprucing up the floors
Speaking of warmth – don't underestimate how positively proper flooring can impact your lakeside home. That's why many people opt for this out of many other winter home improvements to make! And if you've got a hardwood floor, we don't really have to tell you why this is a good idea. We know exactly how hard it is for your feet to stay warm, no matter how good the heating is. Nothing beats some good old carpeting!
And on the other hand, if you've got ancient, threadbare carpeting you're tripping over – now's the time to replace it! Trust us – this will increase your comfort in your lakeside property. And not to mention that it's one of those improvements you can make without breaking the bank. Compared to some other stuff you can do, replacing the carpeting is nothing too expensive, and you can calculate the cost of everything in advance. So, if you're looking to stay within a fixed budget – this is a good option for you!
Energy efficiency is also something to consider
Speaking of breaking the bank, here's one of the winter home improvements that may be a bit more costly – but it saves money in the long run! When you're making adjustments to your lake house during the winter, you may want to think about energy efficiency. It's definitely something to consider because you know full well how utility bills tend to stack up. And especially when you've got more than one home! Luckily, there are quite a few ways to increase energy efficiency: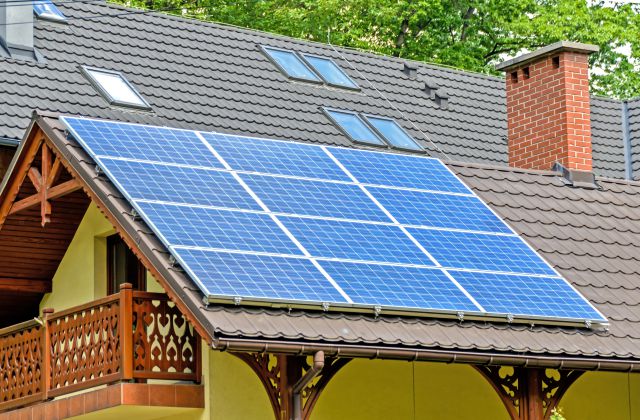 Solar panels – These days, renewable energy is all the rage; and not without reason either, because this is definitely the future of energy. That's why investing in some solar panels for your lake house might be a good idea. Of course, you should first have someone check out whether this is smart. Not every area gets an equal amount of sunlight, so do your research thoroughly.
Energy saving windows – Especially if you're in a windy region, make sure you install some energy efficient windows. You can find windows with double panes these days, or some with special insulation options. Trust us – once you do this, you'll see your bills going down dramatically.
General insulation – Speaking of which, you should definitely insulate your entire home. If you want your lake house to be cheaper to maintain and more comfortable – this is one of the best winter home improvements you can make. The devil is in the details here – so, see if hard-to-reach places have proper insulation, like crawlspaces.
Conclusion
As you can see, there are basically countless winter home improvements you can make in your lakeside property. Believe us – once you make sure no heat is escaping because of bad insulation and fix up your floors and walls – you will see how awesome lakefront living can truly be!
Posted by Scott Freerksen "The Lake Guy"