Although we should practice gratitude year-round, Thanksgiving is a time to reflect a little deeper on the things we appreciate. With a year like 2020, boat owners especially have a lot to be thankful for!
If you're hosting Thanksgiving, why not take your guests out for a dinner boat cruise around the lake? Here are some tips to keep in mind:
Keep it Small & Safe!
With new COVID-19 cases on the rise, the CDC is enforcing guidelines for the holiday season. They encourage you to have small outdoor gatherings where social distance of six feet can be maintained. Taking your guests out for a dinner on the lake sounds like a perfect solution where you can stay safe and enjoy a relaxing dinner with friends and family! Many boats have enough room for 4-6 people to safely social distance and you will be outside where the air is naturally ventilating with the breeze.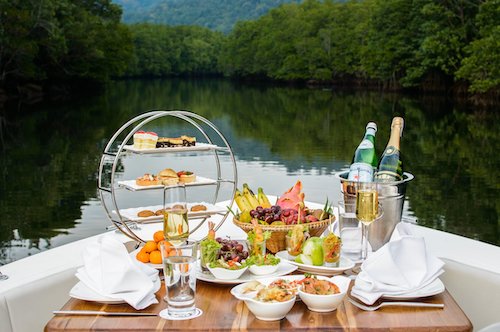 Prepare Your Meal Ahead of Time…
Because you will be on your boat during the duration of the meal, make sure the turkey and sides are prepared ahead of time. You might want to consider pre-packaging meals and silverware onto plates to minimize passing food and germs… plus you can save space by not having a buffet laid out! 
Give Thanks!
With a year filled with so many losses and uncertainties, it is especially important to list things you are thankful for. If you are a lakefront property owner you have a few more things to be thankful for…
Boating Friends- Boating is a commonality that brings together people from all walks of life. Be grateful for the friendships you have created as a boat owner!
Time with Family- During our busy lives we often forget the importance of family time. A day out on the lake can create memories with your family that last a lifetime. 
Versatile Boats- Many modern boats allow you to waterski behind a pontoon boat, sail a souped-up kayak, fish from a day cruiser or entertain with an outdoor galley on a center console fishing boat… all with one boat model! Give an extra thanks to this luxury of really being able to have it all.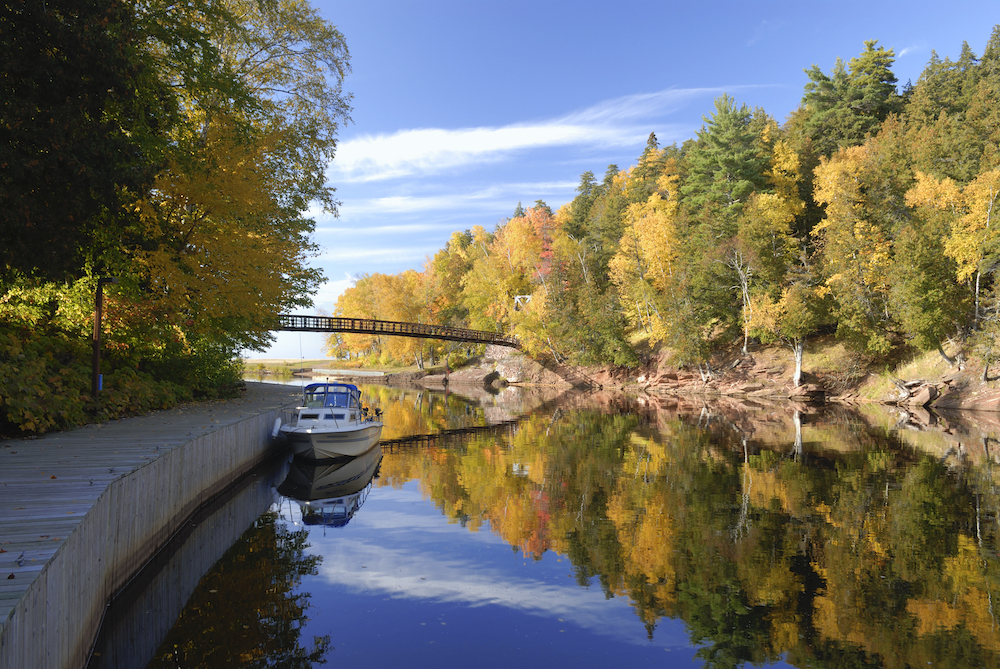 Eco-Friendly Boating- Boats are evolving to become more Earth-friendly than ever! Many builders today use vacuum infusion, which is a cleaner boat building process and it delivers lighter but stronger hulls using less fiberglass and epoxy. This means that you will not only reduce your carbon footprint to help keep the environment pristine, but you will also save money at the gas pump! Be thankful of the beautiful lakes you are able to take your boat onto and help keep them clean by doing your part. 
Joys of Boating- Appreciate the value that spending time on your boat has after a long and stressful week. Relaxing onboard with the warm sun kissing your body and splashing around with your loved ones helps recharge your personal battery. 
Thanksgiving Aboard- If you are able to have Thanksgiving aboard your boat with friends and family, call yourself lucky! You have a beautiful and unique space to spend time with the people closest to you… and of course indulge on a delicious home cooked dinner!
With this in mind, have a safe and relaxing Thanksgiving and be sure to appreciate the positive aspects that this crazy year has brought!
Posted by Scott Freerksen "The Lake Guy"