Boating is a popular activity to do all throughout the United States. Boaters ply the waters from Miami to Maine, the Gulf to the Puget Sound, from San Diego to Sag Harbor and from the Great Lakes to the 10,000 Lakes. When the weather starts to turn cold, many folks decide to end their boating season. What many don't know is that the cooler months are a perfect time to take your boat out to enjoy the scenery!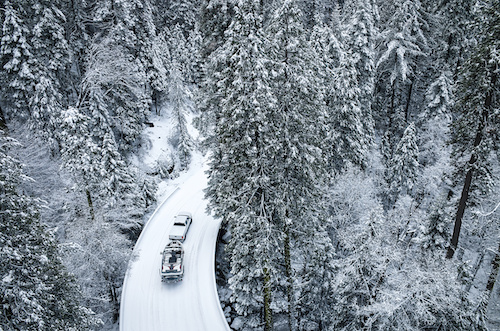 Winter boating is fun!
Although the weather is too chilly for waterskiing and tubing, there are many other activities you can enjoy.
Sometimes during the summer, we get too caught up on water activities and hanging out with company that we forget to look around and enjoy the nature surrounding us. This time of the year can produce stunning scenery. Also, during the winter there are far less boats on the water, making it easier to explore beautiful American lakes that are normally crowded during the summer. Make sure to take your camera to capture some beautiful imagery. 
You can also go winter fishing! Winter fishing can be enjoyable and productive, just make sure you adapt your approach to the species on hand in the cooler water and to their potentially different winter habits.
Make sure to dress for the weather!
It may sound like common sense but be sure to dress warm and dress in layers! You may even want to bring along a few blankets…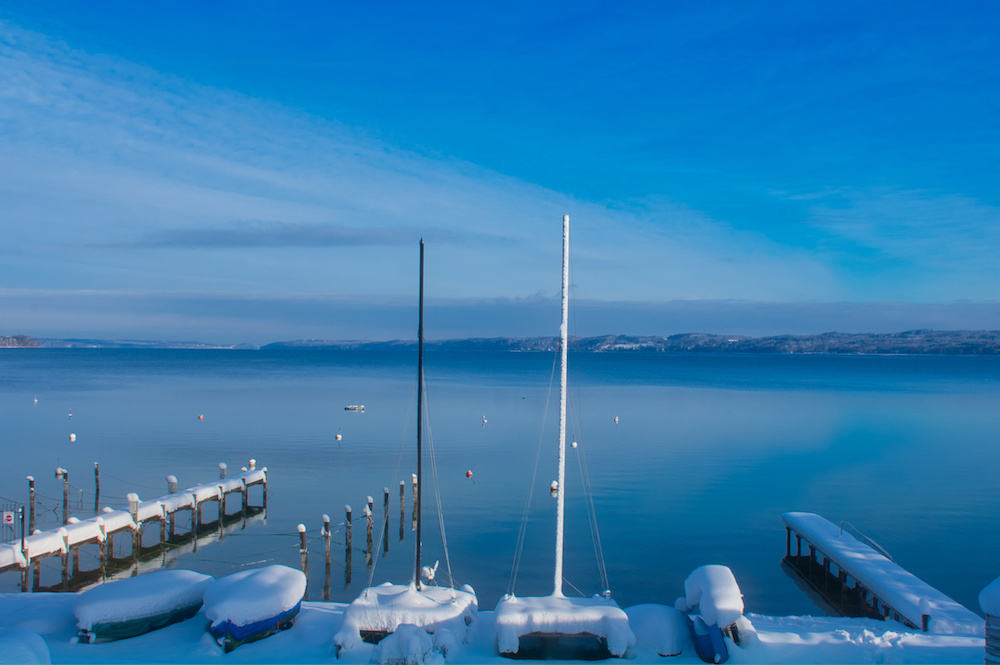 Winter Boating Safety Tips:
The use of lifejackets is more important during the winter than the summer. If the water's temperature is cold enough, you have only ten minutes before you lose consciousness and can't help yourself stay afloat. So personal float devices are critical even if you're an amazingly strong swimmer in normal conditions.
Be sure to watch out for ice! There can be large chunks that are floating beneath the surface, on docks, mooring lines and wires.
Always keep a charged phone while you are out on the water. Getting stuck in the water in the winter can be very dangerous so keep a phone to call for help if needed.
Winter Boat Upkeep:
During the cold weather, batteries drain a lot faster. This includes your navigation and communications electronics. Make sure to double check the battery level before sailing out. You might even want to consider purchasing a trickle charger to keep your battery topped off at all times when the motors aren't charging it during use.
At winter boating season's start and periodically throughout, you should check all drains, seacocks, windows, portholes, and so forth for leaks and make sure all seals are in good shape and plugs in place. Water that leaks into the boat from below or from rain can freeze and expand, causing damage, and of course can create unsafe slick surfaces.
Also be sure to check the oil at the beginning of the season and throughout the winter. If you plan on going boating during the winter, you should consider changing the oil with a formula specially made for the cold weather.
Have Fun!
Winter boating can be a ton of fun and a completely different experience than the summer. Make sure to dress warm and bring some friends and family for your adventure. Pack some hot cocoa and head out for sailing!
Posted by Scott Freerksen "The Lake Guy"