If you've been in the market for a boat lately, then you know all too well that boats are flying off the shelf. The pandemic has taught us all to slow down and enjoy lake life at its fullest… That means the demand for boats is at an all time high but manufacturers have had a significant decrease in supply due to COVID-19.
These conditions are known as a sellers market. Both new and used boats have been selling quickly and for a high price because of the high demand and low supply. Don't worry if you are a buyer! There are still ways to find boats and motors, and to negotiate deals and today's post will show you how…
Be Flexible-
With inventories low and waiting lists for new boats as long as 18 months, shoppers might consider a model that's more readily available, or at least available within a shorter time frame. You have to decide if it's worth it to wait for your boat of choice or be flexible and go with something available sooner. You also need to be responsive. If you contact a dealer you will want to respond right away or else another buyer will sweep the opportunity from right under your feet!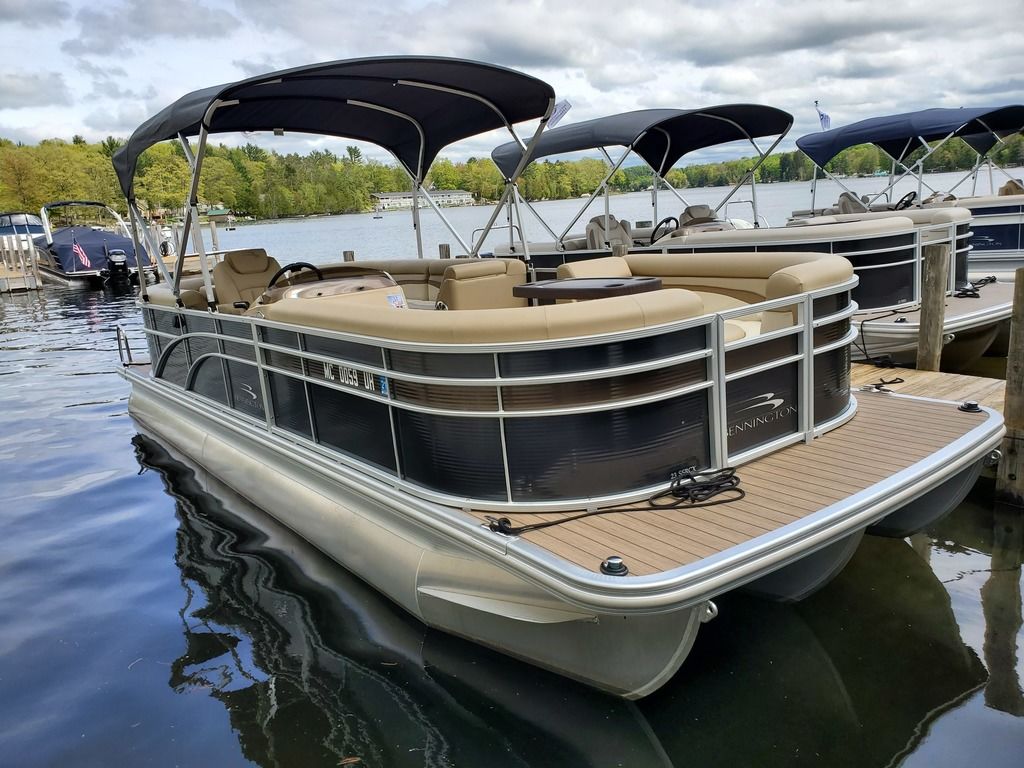 Consider Buying Used-
Used boats represent a different avenue, albeit a more risky purchase versus a new boat. While the boating boom has increased demand for used boats, these vessels already exist, so you don't have to wait for the boat to be built and delivered. Be sure to do your research and know exactly what you are buying.
Move Decisively-
Move quickly, but carefully. Because boats are flying off the shelf you need to move with urgency but don't settle for something just because it's available if it's not what you really want. Also do not hold out on purchasing to wait for a special deal because those are not really happening right now. In this market, time is of the essence and if you wait too long you will miss your opportunity.
Paying in Cash-
Private-party sellers might be more likely to negotiate on price than dealers or factory-direct sales staff. Cash is an attractive offer, and it usually knocks dollars off the asking price and also secures the boat immediately. In most cases, you can't wait for the bank to approve a loan for a used boat from a private party in today's market. The boat will sell to someone else while you're waiting for the bank to OK a loan.
The same rule does not apply when buying a boat from a dealership. Cash is not an advantage, as dealers aren't discounting any boats. In fact, many dealers discourage cash sales, as financing represents an additional revenue stream for most.
Trade-Ins-
Some dealers and factory-direct sales outlets accept trade-ins on new boat sales, and this opens up a market to explore if you're interested in a used boat. This could put you in a boat more quickly and for less money than buying a new boat. Trade-ins are not sitting around for long. It's a good idea to work in advance with a dealership to let them know you're interested so you're one of the first to be called if a trade-in becomes available.
Practice Due Diligence-
While there are many things to keep in mind, the first step is to personally inspect the boat before buying. If you're not familiar with the brand, take along a friend or mechanic who is. Make sure to do an inspection and have a list of questions to ask to decide if the boat is worth buying or not.
Look Outside the Box-
Don't be afraid to venture outside your geographic comfort zone if you're serious about buying a used boat from a private party. Expanding your search radius can increase the chances of finding a good previously owned boat.
Buying a boat for your lakefront home can be a long and difficult process in this market. But with persistence you will find your hidden gem and it will all be worth it in the end. Just think about all the sunset cocktail cruises you will take with family and friends!
Posted by Scott Freerksen "The Lake Guy"