We all want our boats to look as shiny as a mirror. Use these 10 maintenance tips, and your gel coat will gleam. By Lenny Rudow, Boats.com.
There are a number of small yet important things you can add to your list of regular boat maintenance chores to help you attain the ultimate gleam in your hull and keep it that way all summer—which will also make your gel coat last longer. Here are 10 tips to keep your pride and joy in prime condition.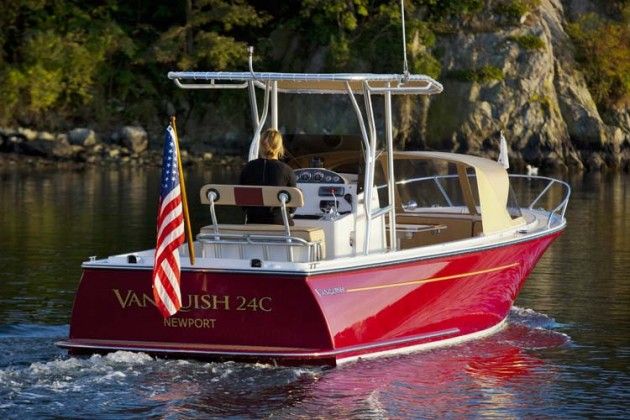 1. Start the spring by hitting the hull with an oxidation remover and a buffer (after an initial wash-down, of course). We agree it's a pain in the keister, but if you wax without cleaning first you'll only seal in the imperfections and dullness that took root over the winter.

2. Now set that buffer aside, and make your base coat of wax a thick paste wax. Yes, this stuff is tougher to apply than liquid wax, and no, it doesn't provide as much shine as a spray-on carnauba. Your elbows will ache and unless your boat's a dinghy this job will take hours. But that thick, pasty stuff is more protective and lasts far longer. The truly dedicated among us will rub, rub, rub from stem to stern—and then start all over again, giving the boat a full-length double-coating of love.

3. With the base coat applied it's time to get the gleam going, by giving the boat a third coat of wax with a liquid carnauba-based product. But remember, though this stuff looks great it doesn't last for long. After a couple of weeks in the sun and rain at your lakefront home, that gleam will be gone. So every other Saturday plan to re-apply it. That way the shine will keep shining and the base coat of wax will stay protected.

4. After every trip in saltwater, douse every inch of fiberglass with freshwater regardless of how dirty it may or may not be. Then, douse it again. Otherwise, when the saltwater dries it leaves crystals behind. These crystals can magnify the sun's rays, and UV light is the number-one enemy of wax—so leaving salt behind will rapidly speed up the wax's break-down.

5. Don't forget to treat your rubrails. The black rubber looks dull if you ignore it, but a wipe-down with automotive tire cleaner will make the rubber's blackness deep and rich. On the flip side, white rub rails really stand out when they shine along colored hullsides. Either way, providing contrast for the gel coat makes the hull look even shinier.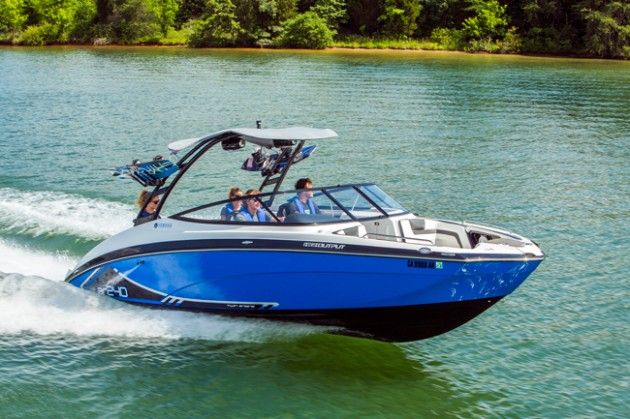 6. Take the same attitude with chrome, stainless-steel, and brightwork. Get some metal polish and make it shine, and it'll help set off the hullside's mirror-like finish. Let it remain dull, and it'll detract from the boat's overall looks.
7. If you trailer your boat, after a trip down the road give the hullsides a wash-down with a soap containing some gentle de-greasers (citrus-based ones, like Star brite Super Orange, are ideal). Warning: start this wash-down with a thorough blast from the hose, and make sure all that nasty road grime gets sluiced away before you start scrubbing. Otherwise, that grit will chew right through your wax job.
8. Throughout the season, if you spot some staining and need to use a dedicated hull cleaner or soap with strong de-greasers, immediately re-wax the gel coat. Many of those strong cleaners or strippers contain acid, to erase rust streaks and other tough stains. But that acid will also melt your protective coating of wax right off of the fiberglass. If you don't replace it, oxidation will quickly set in.
9. If you store your boat on a trailer, try to park it in a shaded area. (Stay away from trees, of course, since they tend to drop leaves and twigs all over the deck.) Remember, UV light degrades and destroys the wax faster than just about anything else, so parking next to a building or tall fence and minimizing direct sunlight will extend the effective lifetime of your latest wax job.
10. Never apply a polymer or acrylic coating (like Rejex or Poli Glow) over of a waxed hull. This stuff can make old gel coat look new again, for sure. But if any wax gets trapped under the barrier these coatings create it will turn yellow over time, so be sure they're initially applied to clean, bare glass. What about after application? You can wax over most of these coatings (read the manufacturer's recommendations to be sure this is true of the one you're using, since a few require polishing with a specific product,) and it will help their beauty shine through.
Use all 10 of the boat maintenance tips listed above, and your hull will shine as brightly as the mirrors inside the Hubble telescope. So be sure to wear a pair of high-quality sunglasses as you gaze lovingly upon Mom's Mink—we wouldn't want you to burn your retinas out.
View Original Post here.
Re-posted by Scott Freerksen "The Lake Guy"