There is nothing like setting sail on your boat on the lake! A day full of fun with friends and family cruising around the lake, exploring new coves, life couldn't get much better. But you better be sure to bring the essentials to ensure you have a fun and safe sail…
Towels- There's no such thing as packing too many towels! Bring along extras so you can lounge on the beach, dry off after a ride, and clean off your kiddos before they jump back into the car at the end of the day.
Sunscreen- This is one of the most essential items to bring onboard with you. You will be out in the sun all day so it is important to bring sunscreen to reapply to avoid getting burnt.
Dry Bag- This is an easily overlooked necessity, but one you won't want to skip. A good dry bag will keep your phone, wallet, and camera nice and dry when not in use. And the best part is it doesn't need to be anything fancy; a gallon size plastic zippable bag will do the trick just fine.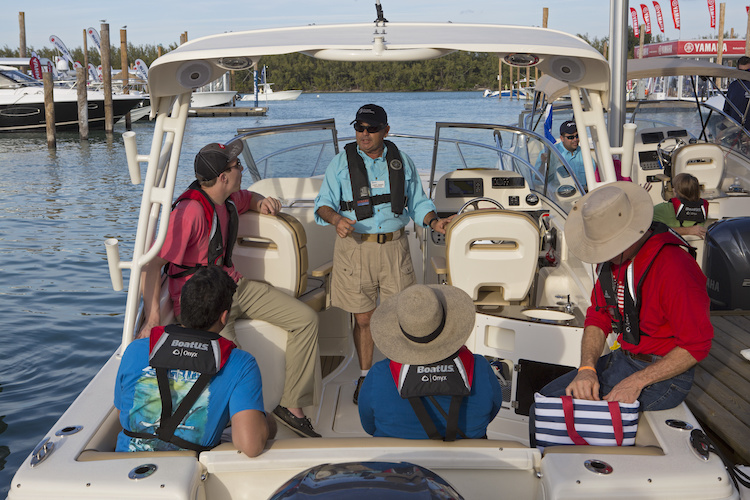 Boating Safety Equipment- Safety equipment is also required by law, and it includes fire extinguishers, horns, flares, and other boating safety equipment that must be on board.
First Aid Kit- Go through your boating first aid kit and revise what's in there. While the bandages, gauze, and antiseptic cream should already be there, you can add a few more things like motion sickness medication, especially if someone is traveling by boat for the first time. Add some antihistamine medicine for allergies, decongestants, and pain medication. You should always have something for a fever. Don't forget to bring your medication if you have it prescribed by the doctor. Insect repellent is also a big must-have on board.
A Knife- One of the more common issues that can occur on the water is getting a fouled propeller. Rope, thick seaweed, or fishing line can get wrapped around the prop and bring your boat to a sudden stand-still. If you don't have a knife available to cut it free, you may end up having to call for a tow.
Playlist- Having a good vibe playlist to stream for your day out on the water is one of our favorite essentials. Whether you have a good sound system on your boat or just bring along a good bluetooth speaker you'll be set for a day of tunes.
Water- Just like towels, you can never have too much water — especially in the hotter months — to keep you hydrated and satisfied. Even better if you can pack some into a cooler full of ice (so refreshing!) or an insulated water bottle!
Emergency Repair Items- Most boaters are a lot more interested in having fun on the water than in swinging a wrench or performing on-the-water repairs. So if you're not a do-it-yourselfer you probably won't want to haul a fully stocked toolbox and spare parts. That said, there are a number of emergency repairs that can be performed quickly and easily to get you home and/or prevent additional damage to your boat and its gear.
The short-list of repair items that belong aboard every boat includes:
Duct tape, for securing things that may swing or flap when broken or ripped.
A screw driver with regular and Phillips heads, for tightening screws that vibrate loose.
An adjustable crescent wrench, for tightening bolts that vibrate loose.
A portable jumper pack, in case of a dead battery.
Electrical tape, for mending broken wires.
A flashlight, for illuminating enclosed compartments and/or in case you inadvertently end up staying on the water after dark.
Change of clothes- Be sure to pack a dry pair of clothes to change into after swimming. Also pack a light sweatshirt, especially if you plan to be out around sunset… The lake can get very windy and you don't want to be chilly!
Making sure you have all the essentials for a day of boating around your new lake will make it so you have a great day full of fun and safety. You wont want to have to turn around if you forget something so make sure to have a checklist before you set sail!
Posted by Scott Freerksen "The Lake Guy"