With summer drawing to a final close, you may be thinking about taking your boat out of the lake until next spring. Don't take your boat out just yet! Now is the best time to check all of your gear and replace what needs to be replaced. This checklist will ensure your boating season in the spring starts safely and happily straight away…
Safety Equipment- Safety is a priority for next season. Check your fire extinguishers and flares expiration date to see if they will need replacing. If yours is expired, contact your local fire department, sanitation department, or town office to find out the rules for disposing of hazardous-waste materials. Also, be sure to check if your first aid kit is fully stocked and the integrity of throwable floatation devices, life jackets, and other safety equipment. Don't forget to replace your kids' life jackets if they will outgrow them by next season!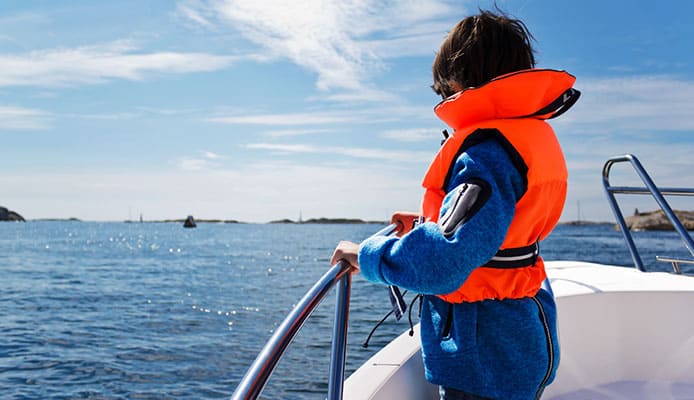 Docking Lines & Fenders- How do your docking lines and fender lines look? Anything that appears grey and stiff or green (coated with algae) likely has seen better days. Chafing is the enemy of lines, too. Even if everything is in good shape, make sure you keep some spares onboard. While you're at it, check your anchor chain.
Marine Electronics- You should be prioritizing replacing units related to communication such as your VHF radio and navigation system if they have been broken this past season. You should also be thinking about installing anything you have been longing for onboard. For instance, if you became hooked on fishing, why not take the time to start shopping and installing a fishfinder now? Besides, the marine installers might have more availability now than they will next spring, when everyone is re-launching at once.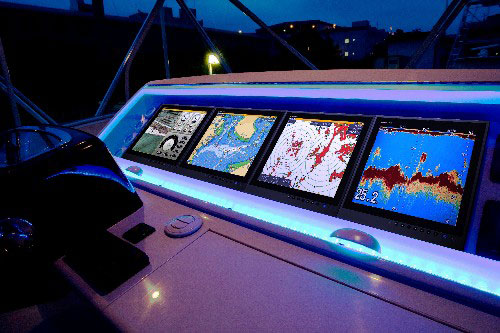 Seat Cushions- Your seat cushions take a beating every season between the sun, spray, and sunscreen. This is why you must carefully inspect your seat cushions for mold and mildew and give them a sniff test. Also check for rips. If any of your cushions will need replacing for next season a good marine-upholstery company can manufacture new ones for you. Make sure they come with snaps or other ways to secure them as well. The last thing you need to do on the first day of the new season is to search the waters for cushions-turned-flying-objects.
Water Sport Equipment & Towable Toys- Now for the fun stuff! Make sure to prioritize gear that is damaged or broken. Then it is time to start thinking about accessorizing and adding activities for next year. What activities do you want to try out next year? Weigh what's practical in terms of your onboard stowage space and the time you'll devote to pursuing the passion.
By following this checklist, you will have a great season starting next spring! I know we are all counting down the days already until we can put our boats back in and enjoy everything your lakefront home has to offer. 
Original article from DiscoverBoating.com.
Posted by Scott Freerksen "The Lake Guy"