You may not feel completely ready to choose a boat even after shopping around… you might need to wait to pull the trigger because of economic factors, or maybe you just think easing your way into the boating lifestyle is a smart move—whatever the reason, boat clubs offer an excellent alternative to buying a new boat. In fact, boat clubs have experienced soaring popularity since they first began showing up a few decades ago. By DiscoverBoating.com
Boat club costs are significantly less than purchasing a boat outright, boat club membership often comes with additional perks like boating education classes, on-the-water training, insurance coverage, and/or social events, and there are boat clubs near me, near you, and near just about everyone else who lives anywhere close to a popular waterway. In fact, there are hundreds of locations across the nation from several different providers and whichever you choose to be your boat club, endless boating opportunities for you and your family probably lay right around the corner on your favorite lake!
How Boat Clubs Work:
Don't think of this option as a boat rental club, nor as a boat share club, nor as a peer-to-peer service. Renting, sharing, and peer-to-peer are each a bit different. In this case, the way it works is the boat club itself owns and maintains a fleet of various types and sizes of boats. You pay a membership fee and monthly dues to join the club. Then the entire fleet is available to you—cruisers, bowriders, fishing boats, sailboats, and more.
You can choose a center console and catch some dinner one day and then take the kids out on a watersports boat for some wakeboarding the next, so the experience is really an entire family boat club experience no matter what sort of boating one family member or another likes the most. Plus, most boat clubs maintain some form of reservation service or website so you can choose whichever boat you'd like to use on a specific day, ahead of time.
Boat Club Prices:
Boat club prices vary quite a bit because boats and boating costs are different in various parts of the nation. Some clubs also offer different membership levels, and/or seasonal memberships that only run for part of the year. As a result, the only way to find out exact pricing is usually to contact individual locations near you. That said, it's certainly fair to say that joining a boat club costs a fraction of the price of buying an average-sized boat.
Renting VS. Boat Club Member:
Boat clubs are very different from rental organizations, though the two often get confused. Rental facilities don't offer the extra services of a club, they often have a very limited number of boats in just one or two different sizes and styles, and are commonly found only in tourist destinations. Rather than having a fleet of well-maintained, relatively new boats to choose from, you're likely to encounter a limited choice of boats that have been used hard and put away wet, when you opt to rent.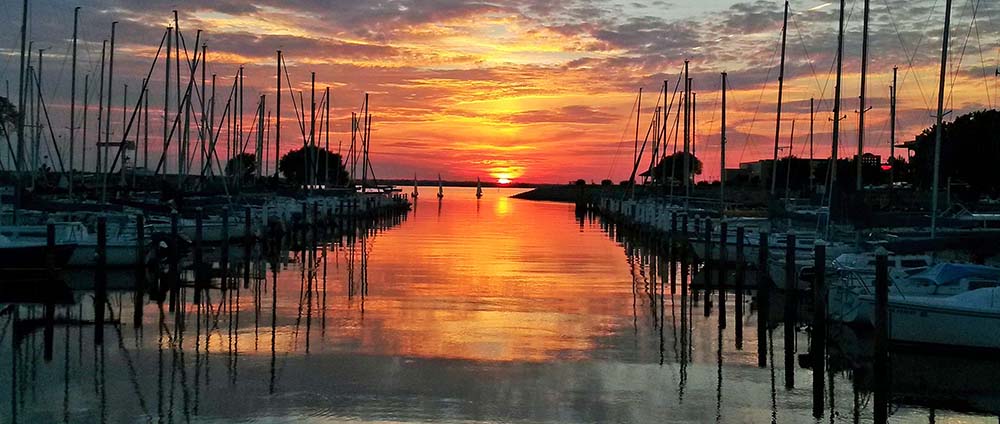 Advantages and Disadvantages of Boat Clubs:
Let's break down the advantages and disadvantages of a boat club:
Advantages:
Boat clubs provide a wide range of boat types and sizes.
Boat club prices are far less than buying most new boats, and in many cases different levels of membership are available at different price-points.
Reservations can be made ahead of time for specific models, or you can grab whatever's available on the spur of the moment.
Boat club membership comes with a number of perks ranging from boating education to insurance coverage.
The club takes care of maintenance and tends to keep the fleet in excellent condition.
Some membership plans include reciprocal rights to go boating at the club's different locations, so you may be able to utilize your membership from coast to coast.
Disadvantages:
You don't actually own the boats, so you can't customize them.
A boat you'd like to take out on the spur of the moment may have been reserved by someone else on that particular day.
There may be some restrictions and/or required training for overnight use.
Although joining a boat club is far less expensive than owning the average boat, it's still a substantial expense.
FAQS:
What is a boat club?
A boat club is an organization that maintains a fleet of boats which are available to its members, and its members only.
How much do boat clubs cost?
The cost is variable, but a fraction of the cost of purchasing and owning a boat.
Is a boat club worth it?
Most members certainly think so, and the popularity of boat clubs and their widespread success would seem to indicate that those members are right.
How do boat clubs work?
You join, then you go boating. Sure, there are more details which we discuss above, but that's the bottom line.
If you're looking to add a little fun to your new lakefront home without breaking the bank this summer… then a boat club may be perfect for you! I mean who wouldn't want to enjoy all the lake has to offer with family and friends?
Original Post by www.discoverboating.com
Reposted by Scott Freerksen "The Lake Guy"