If you are looking for ways to increase your lakefront home's property value, then you have come to the right place. Adding a dock not only increases the fun and freedom you have on right outside your door, but it also may increase your home's property value when it comes time to sell! This addition allows you to maximize the potential of your waterfront property.
Docks as Home Additions:
Adding a dock to your property is similar to an amenity of a pool and is heavily desired by many lake home buyers. Prospective buyers do not have to worry about obtaining a permit as the property already has navigable boat access (and, of course, access for swimming and other water sports). Nor do they have to pay for expensive boat slips at marinas. The dock allows easy and safe access to the water and is key for swimming, boating, fishing, lounging, launching kayaks, etc. This is why docks are becoming an important leveraging factor when it comes to selling.
Factors That Influence Potential Value:
There is no simple answer of how much a dock will increase your property's value, although the average increase is around $14,000 to $20,000. Adding a boat lift to your dock also increases your property value because it keeps your boat protected from absorbing water, saves time during maintenance checks, and makes it easier to get on the water. There are many different factors that influence how much adding a dock will increase your lakefront property value such as: 
Type of property you own
Location
Condition of the home
Body of water
Type of residential docking system
Condition of the dock
What Kind of Dock Should I Get?
There are two different types of docks: stationary and floating….
The most popular type of dock is a floating dock because of its convenience.
Here is a comparison of the two types of docks to give you some more information:
Stationary Docks
A stationary dock rests on the ground underneath the water, which makes it a stable place to throw the occasional lakeside party or family gathering.
Stable dock pros:
It can be used as an extension of your property.
Depending on the model you choose, you may be able to save money
The dock doesn't shake, sway, or move
Stable dock cons:
It doesn't move with the water levels, so there will be a large gap between the dock and the water at different tides.
It can be hard to step in and out of your boat if the water is too low.
If boating is your primary dock goal, a stationary dock isn't the best choice.
Floating Docks
Unlike stationary docks, floating docks aren't connected to the ground at all. They literally float on top of the water. They can be attached to any existing structure and anchored in any kind of water.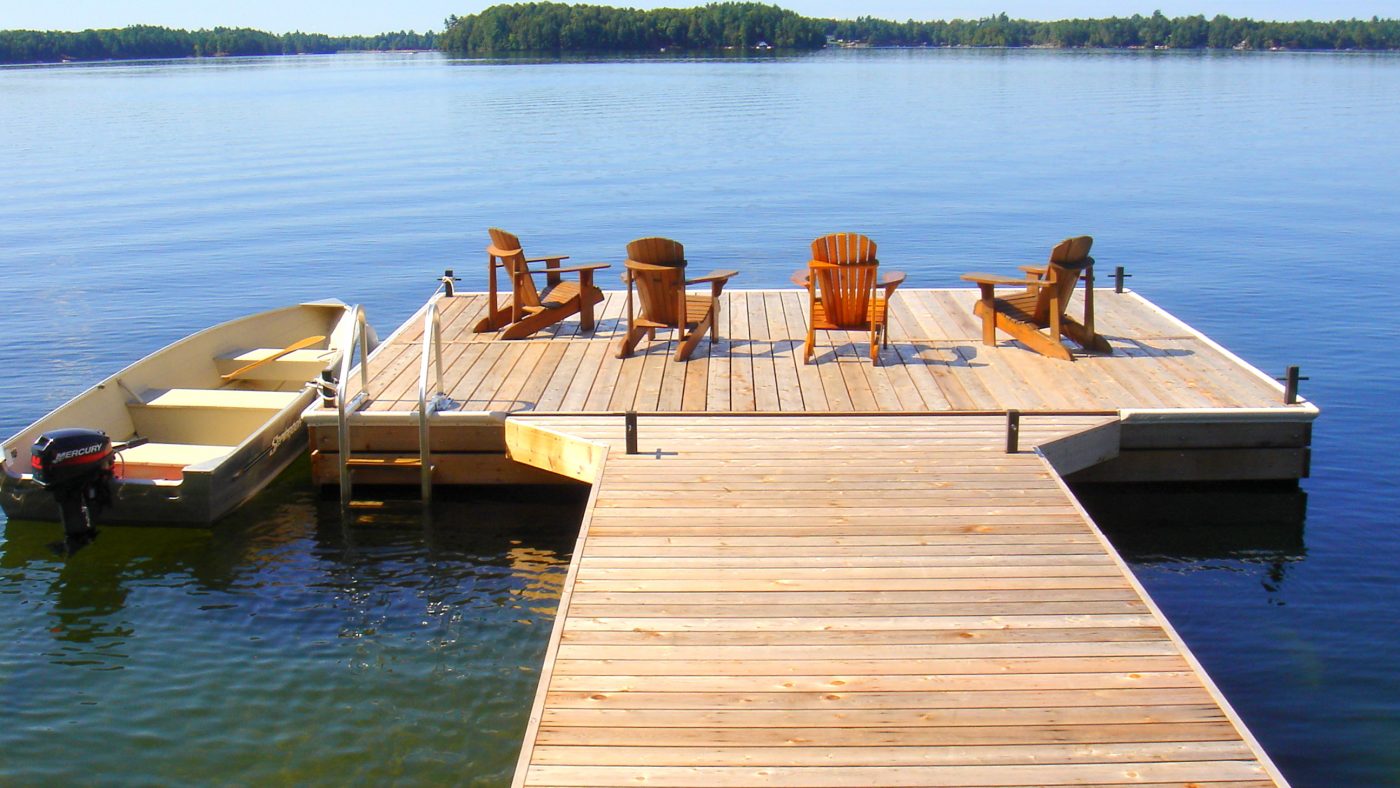 There are a lot of features that make it a more popular choice than a stationary dock.
Floating dock pros:
They are easy to install.
You can always add more pieces or change the dock's shape.
They are durable and don't require any maintenance.
They rise and sink with the water, so getting in and out of your boat will never be a problem.
Floating dock cons:
They can sometimes sway and move with the water.
Because of the movements, they may not be the best place to throw a party.
Get the Most Out Of Your Property!
Adding on a dock will not only bring a lifetime of memories, but it will also help you get the most out of your property when it comes time to sell with one of our lakefront specialists. Make sure to do your own research about what kind of dock is best for your property and your needs!
Posted by Scott Freerksen "The Lake Guy"